D. E. Theomin's book plate, designed by mabel hill
D. E. Theomin's book plate, designed by Mabel Hill
A book plate is a label, affixed to the inside cover, indicating ownership. This one was designed for David Theomin by artist Mabel Hill and was produced as an etching, printed in black ink, to use on the books in his personal library. The original etched zinc plate and several prints are also still at Olveston.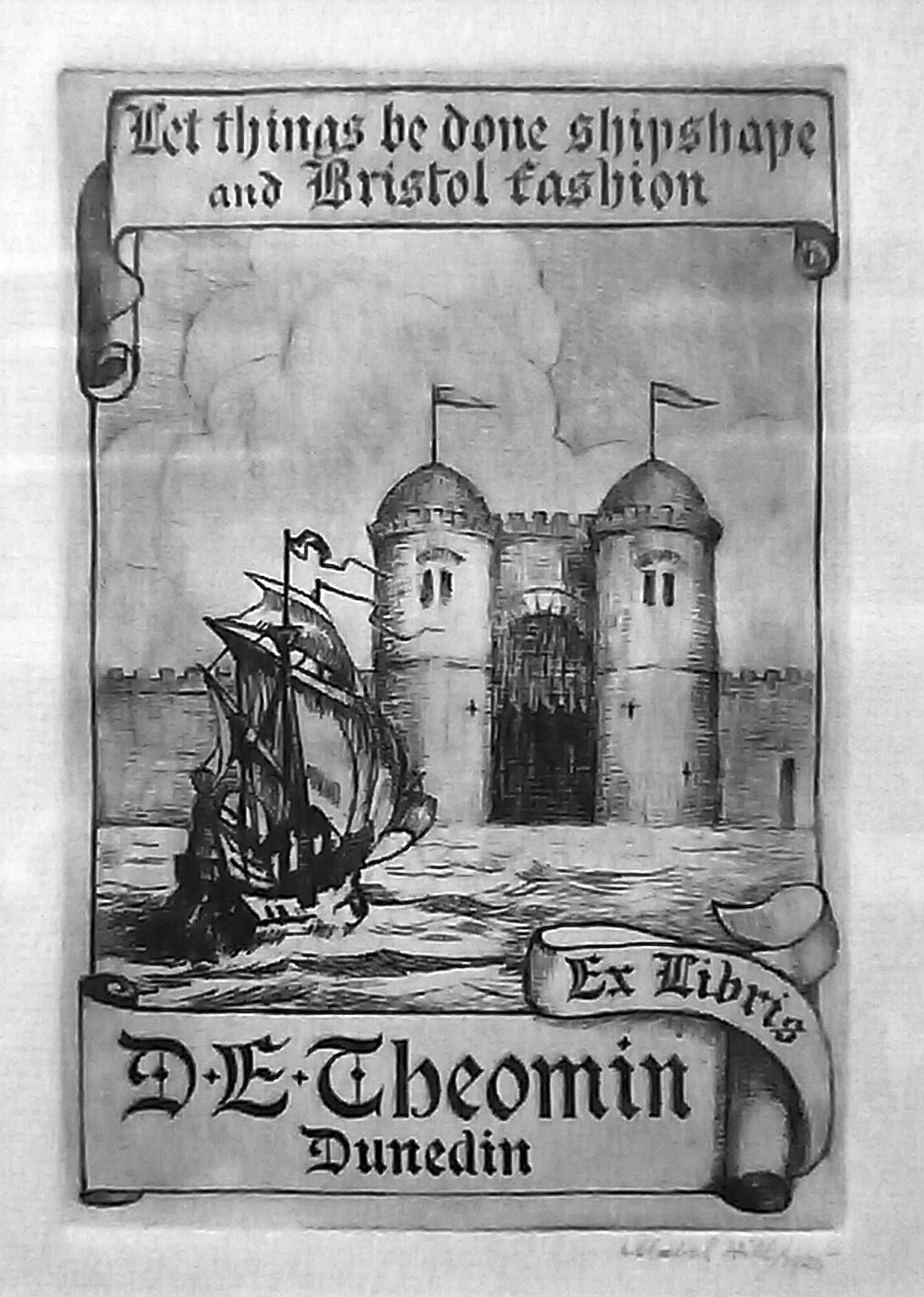 The Latin words Ex Libris translate as "from the books" or "from the library of".
The pictorial elements reference Mr Theomin's Bristol origins, where he was born in 1852. The city was defended in medieval times by Bristol Castle, a Norman fortification. Due to its strategic location to the west of the country, which enabled access to both Mediterranean and Atlantic trade routes, Bristol had gained great commercial prosperity through shipping; it had been an important English seaport for over a thousand years.
The term "Let things be done ship shape and Bristol fashion", which appearsat the top of the book plate, refers to precautions which had to be undertaken when stowing cargo at the port of Bristol. Situated on the estuary of the River Avon, it has a very high tidal range of up to 13 metres, which meant that moored ships would be aground at low tide and fall to one side because of their keels. Everything needed to be stowed away tidily, or tied down. (The problem was resolved with completion of the Floating Harbour in 1809.)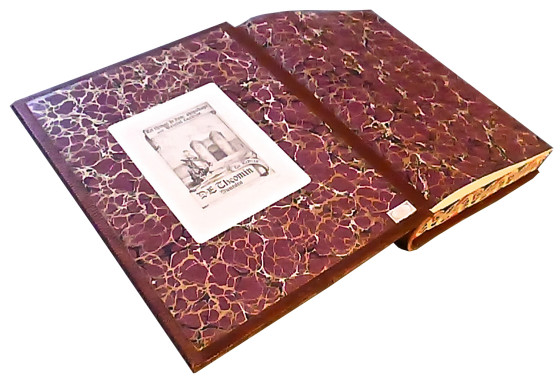 Mabel Hill (1872–1956), the book plate's designer, began her artistic career in Wellington, where James Nairn was influential. After marrying printer John McIndoe in 1898 she moved to Dunedin, raised four children and continued painting. She exhibited widely and was a working member of the Otago Art Society from 1898–1921, breaking new ground by exhibiting under her birth name while sitting on the society council under her married name. Widowed in 1916, in the early 1920s she taught with A.H. O'Keeffe at the Barn Studio in Carroll Street. From 1926 on she travelled extensively, taking every opportunity to continue painting, such as with Sydney Lough Thompson in Brittany. Eventually she settled permanently in England, near her son Archibald, by then a world-famous plastic surgeon.
Prepared by Jenny Longstaff