Georgian tea caddy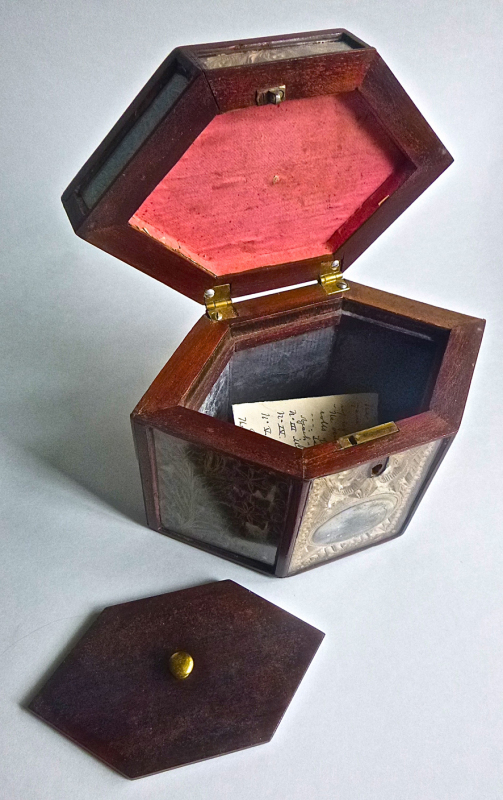 The history behind this small item displayed in the drawing room of the Theomin family home traverses the high seas and exotic teas, trade and taxation, revolution and relaxation.
The decoratively detailed yet practical item is a tea caddy, a container for loose leaf tea, dating from the late 18th to early 19th century, when King George III reigned.
The mahogany box is an elongated hexagonal shape, tin-lined and lockable. Glass panels on the lid and sides contain skilful examples of paper quilling. Of added interest, inside the caddy is a note written by David Theomin, referring to an article in Connoisseur magazine's October 1912 issue on this type of work.
Quilling, or paper scrolling,may have originated in Ancient Egypt. In 1495 England had its first paper mill, significant in the art's development. The technique involved rolling narrow strips of paper with a needle-like tool, or feather. The coils were shaped to form flowers, leaves and ornamental patterns, then turned on edge, and arranged and glued on a background. The rolled paper could be painted and gilded, imitating expensive metal filigree.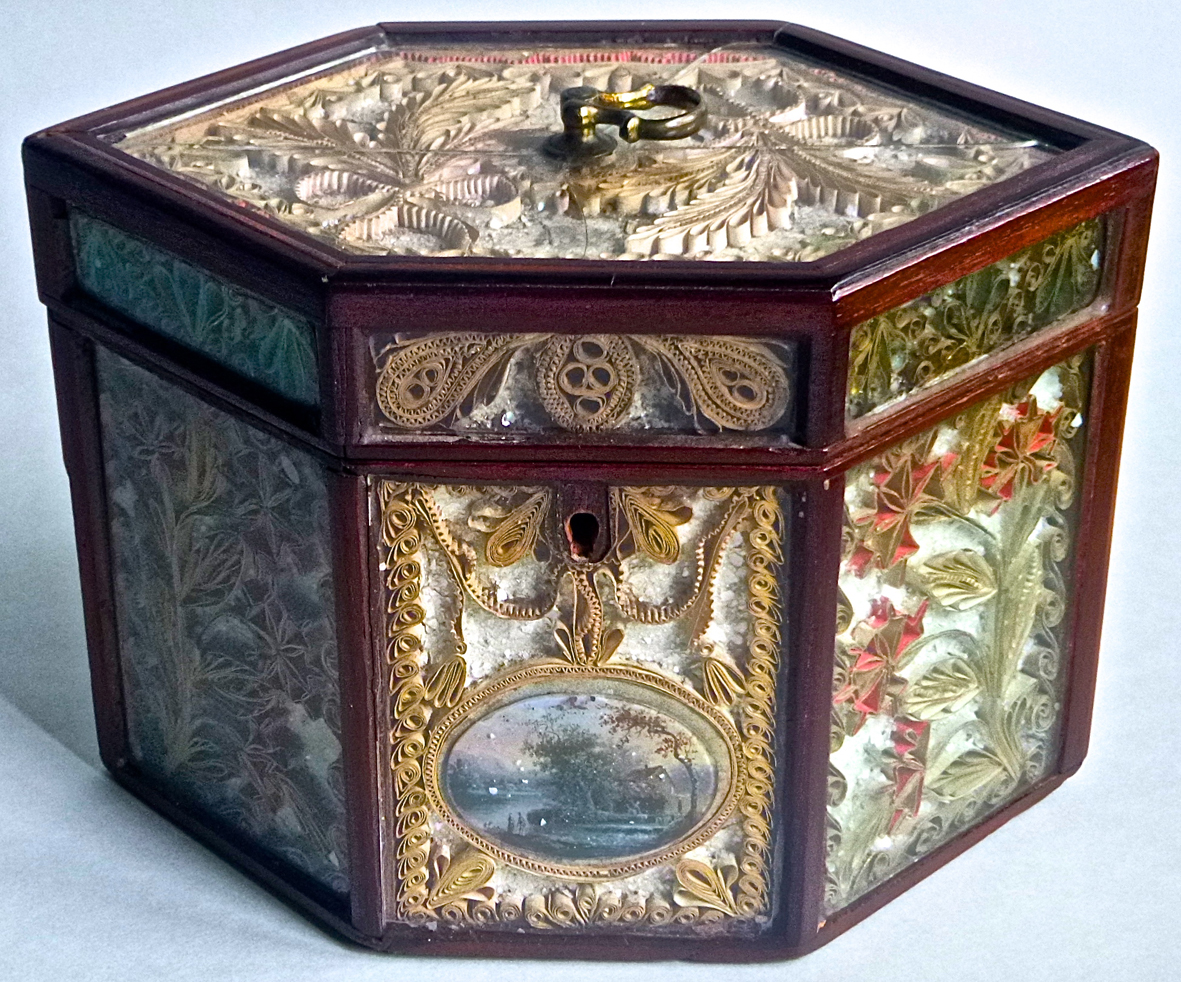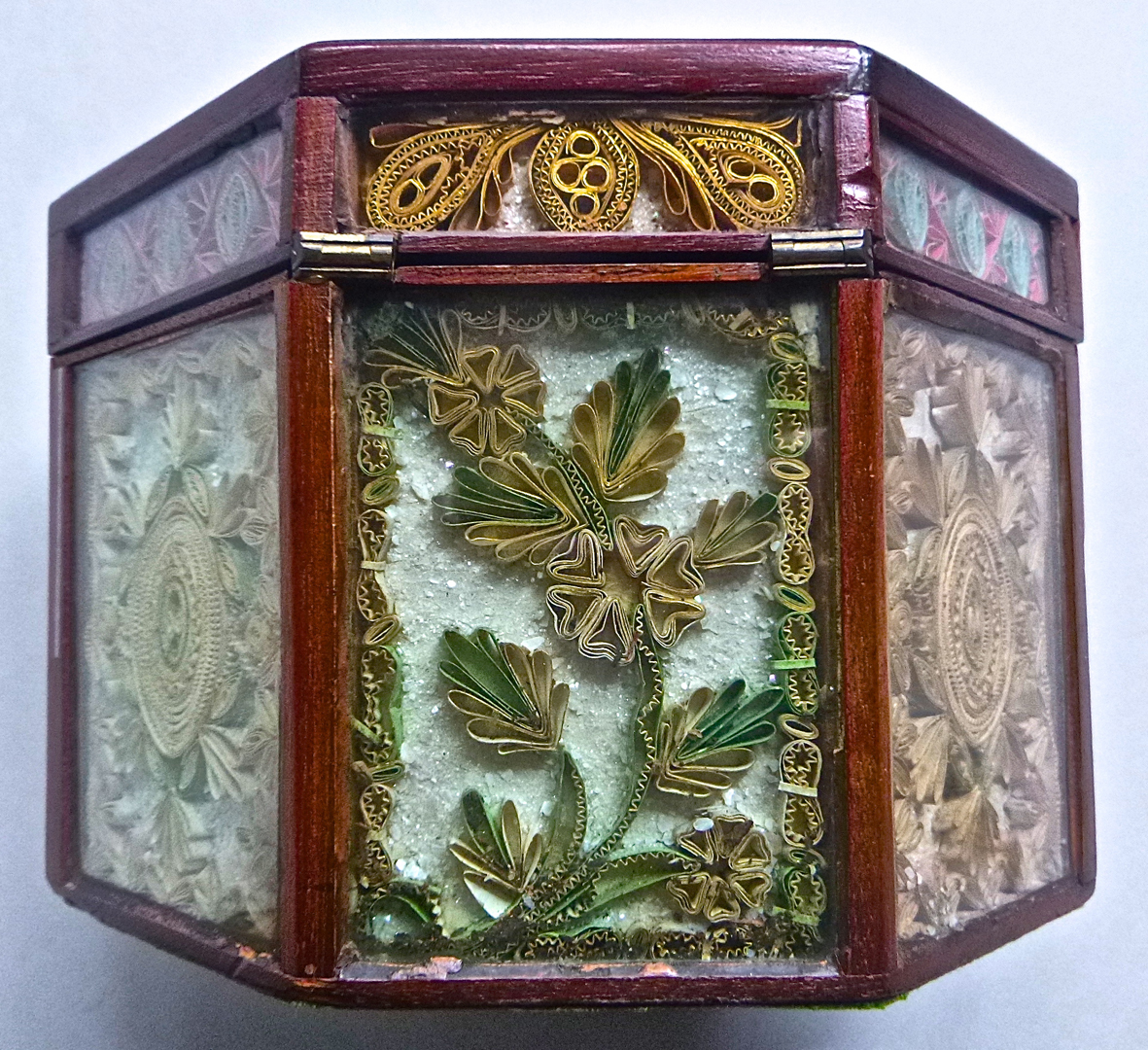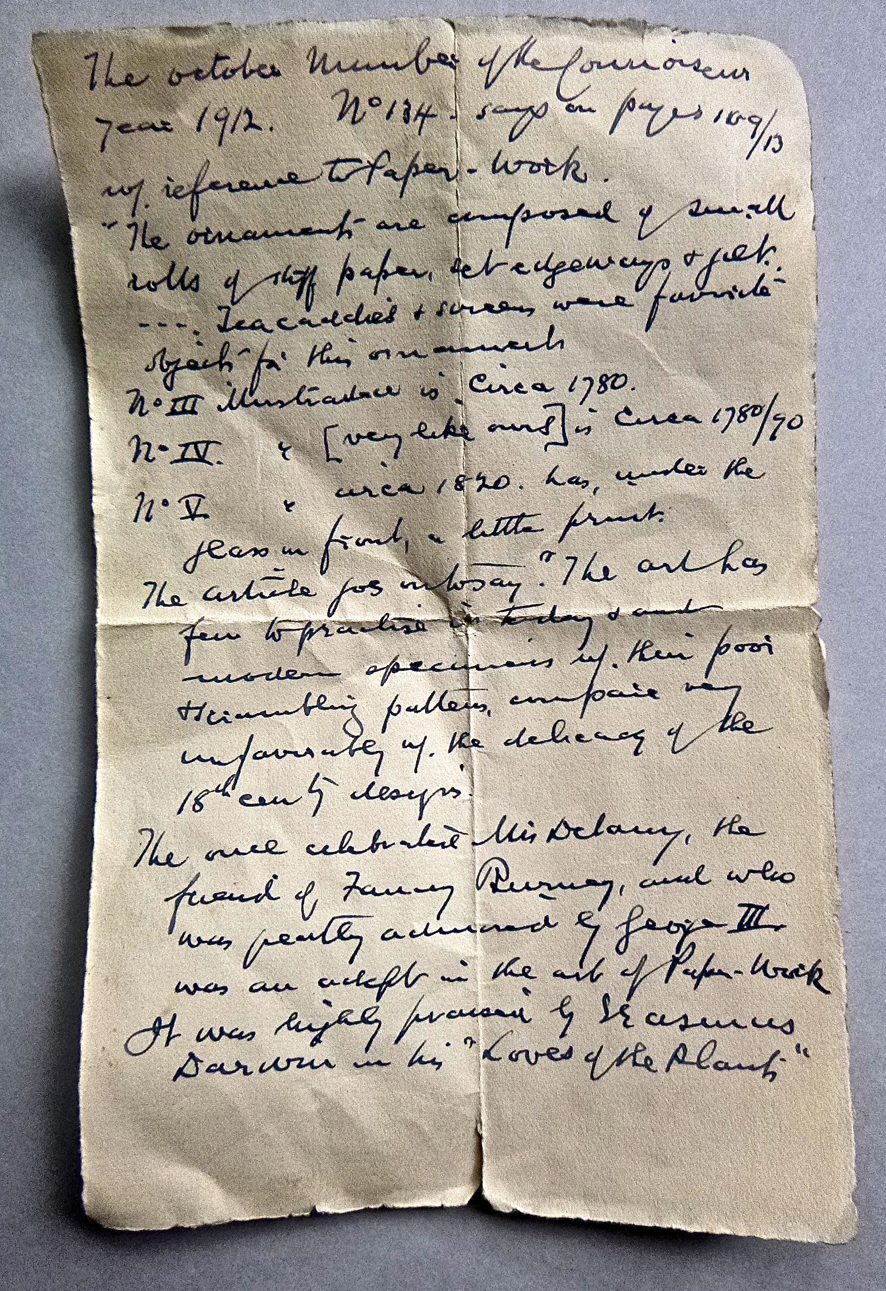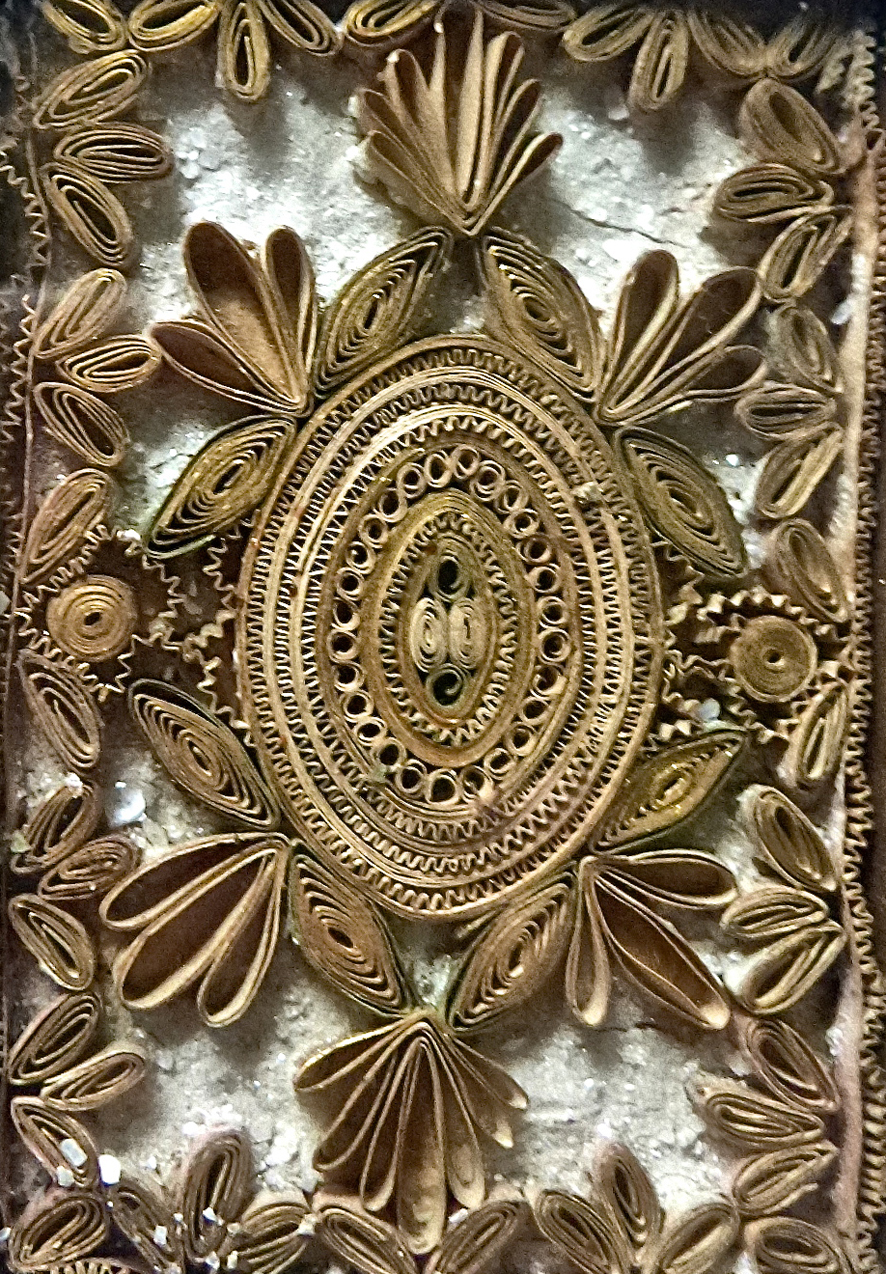 During the Renaissance, French and Italian nuns and monks decorated book covers and religious items with quilled shapes. The decorative art was popular with 'ladies of leisure" in the Stuart, Georgian and Regency periods. It was an activity deemed to be not too taxing for their minds or gentle dispositions as they worked on decorating such items as coats of arms, work boxes, screens, cabinets, frames and tea caddies.
When British interests controlled tea production in the Indian subcontinent and the East India Company monopolised trade with China and India, tea was a valuable commodity and the British became one of the largest tea consumers in the world. But by 1834 the company had lost its trading monopolies, faster ships were designed (the Tea Clippers), and in 1869 the Suez Canal opened, making it economically viable for steamships to ply the China tea trade. Tea became cheaper; less attention was paid to the appearance of caddies and they fell out of use.
Modern teabags are so 'common' – a far cry from the era of refinement indicated by this Georgian caddy's artistry.
It seems ironic that during George III's rule the American colonies rebelled against heavy taxation, and a load of tea was symbolically dumped overboard in the 1771 Boston Tea Party. Events escalated, leading to the American War of Independence, and even resulted in a lasting preference in America for drinking coffee so as to not appear unpatriotic.
Jenny Longstaff
Housekeeper and tour guide at Olveston; also artist member and President of the Otago Art Society