Pampered pets and pug's parade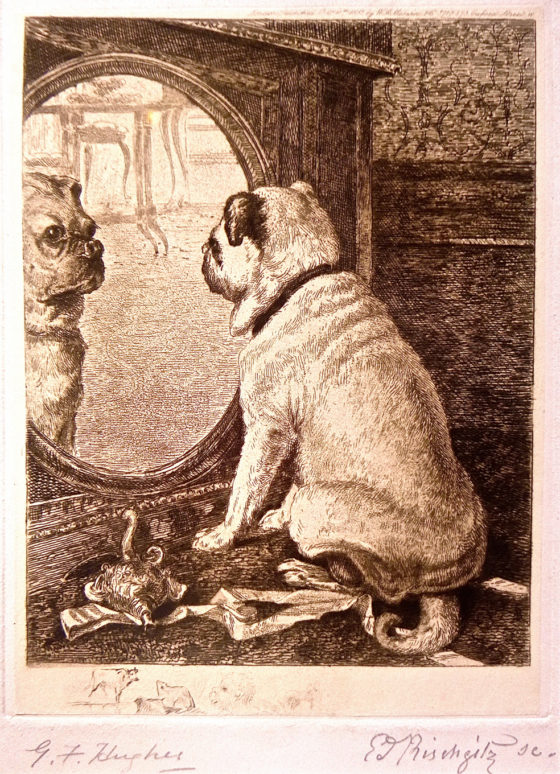 A small engraving of a dog looking in a mirror hangs just outside David and Marie Theomin's bedroom at Olveston. The stories relating to the image are intriguing.
The dog pictured is a Pug. In ancient times, pugs were bred to be companions for China's ruling families, along with Llasa Apso, Shih Tzu and tiny Pekingese which could fit inside the sleeves of a man's robe. In the sixteenth century, lapdogs were brought from China to Europe through trade with the Dutch East India Company. Pugs were popularised by the House of Orange of the Netherlands and other royalty. Napoleon shared his bed with Josephine and her pug. Queen Victoria developed a passion for these social and gentle companion dogs. The pampered pets were more likely to get fleas from their owners than vice versa. Pugs featured in paintings by Hogarth, Goya and Tissot.
Pugs, sensitive to their owner's moods, are devoted 'shadows'. In class-obsessed Victorian times a strict hierarchy existed among servants, with senior servants known as 'the Pugs'. The home was run by the housekeeper. Before dinner in the servants hall, the upper servants assembled in the housekeeper's room (Pug's Parlour), and walked in for dinner, led by the butler (Pug's Parade). Another suggestion is that servants were nicknamed 'pugs' because they had to have an expressionless face, with turned-down mouth like a pug dog.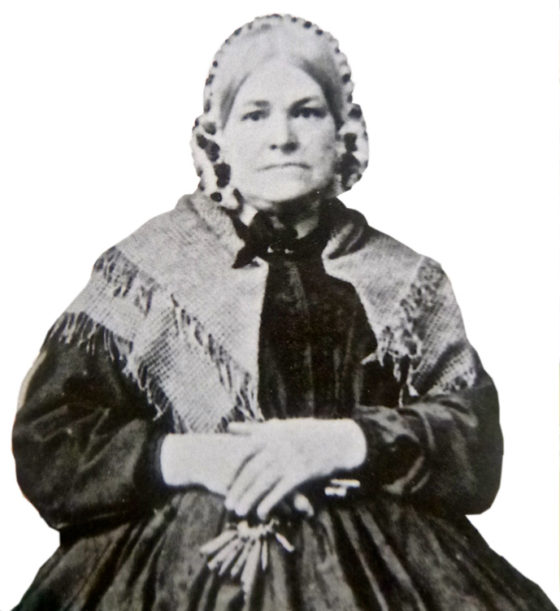 There are two signatures on the 'Dog and Mirror' artwork at Olveston – those of the work's English engraver George Frederick Hughes (c.1859–93), and Edouard Rischgitz (1828–1909), the Swiss artist of the original painting from which the engraving is derived. Little information is recorded about either, but research tracked down Rischgitz's name mentioned in an 'Art Notes' report in The Age newspaper, Melbourne, Victoria, on 18 July 1885. The reviewer praised the 28 painted tapestry designs exhibited at Messrs. Cullis Hill & Co., noting that 'the dogs are especially well drawn'.
his fashionable firm was influential in creating an aesthetic which appealed to the urbane middle classes of 'Marvellous Melbourne' – decorative art, painting, and the beautification ofdomestic interiors. In 1884, Cullis Hill & Co.'s recently erected six-storey establishment was described as 'the most conspicuous object in Elizabeth Street… a commodious and well appointed warehouse.' The company contributed to the Melbourne International Exhibitions of 1880 and 1888. Notable Australian artist Tom Roberts chose Cullis Hill to dress the famed 9 by 5 Impression Exhibition held at Buxton's Art Gallery, Melbourne, in 1889, along with Charles Conder and Arthur Streeton.
Given David Theomin's close connections with Melbourne life, one could think that Cullis Hill provided a model for his decorating taste at Olveston and business aspirations in Dunedin.
Prepared by Jenny Longstaff, housekeeper ('pug'), and tour guide at Olveston Historic Home.
Captions:
1. 'Dog and Mirror', engraving by G. F. Hughes from a painting by E. Rischgitz.
2. Victorian-era housekeeper (from Guide to Life in a Country House , Pitkin Publishing, UK).